Squeezie-soft, Max-Air Nose Cones maximize nasal breathing volume to gently relieve deviated septum and stop snoring.
Soft, Sinus Cones effectively stent open nasal airways to remedy sinusitis, clear nasal sinus congestion, relieve blocked nose and collapsed nasal airways for deep, peaceful sleep.
Try our superior nasal cones today…
Max-Air Nose Cones and Sinus Cones are precision-engineered nasal dilators. They are ergonomically shaped to comfortably and gently maximize nighttime nasal breathing. Nasal breathing is critical to stop snoring and relieve airway issues that disturb sleep.   Order the best nasal cones, today!
Now you can sleep well every night by breathing well with Max-Air Nose Cones or Sinus Cones.
Our nasal cones are drug-free, adhesive-free, latex-free, and stress-free.
Made in the USA with a 30-day money-back guarantee.
MAX-AIR NOSE CONES are proven 200% more effective than nasal strips.1
SINUS CONES are clinically shown to work 10 days faster than decongestants.2,3
In clinical tests, Max-Air Nose Cones are shown to provide 2X MORE inhaling power than nasal strips.1 Just PURE INHALING POWER with no irritating adhesive. Rest easy knowing that you may breathe easier and sleep well starting now.
Nighttime breathing relief doesn't get any simpler or more powerful than Max-Air Nose Cones and Sinus Cones.**
They are soft, but durable, with just the right combination of comfort and stenting power.
Tired of not being able to breathe during sleep? Seeking a simple choice in nasal airway relief?
If you are frustrated by your struggle with fatigue due to sleep loss from sinus problems, snoring, a blocked nose or swollen turbinates, Max-Air Nose Cones and Sinus Cones may be just the solution that you seek.
Sinus Cones and Max-Air Nose Cones are easy to use any time you need nighttime nasal airway breathing relief. They are Made in the USA with soft medical-grade materials, and are precision engineered for safe, effective relief, and all-night, every-night comfort.
Keep them by your bedside and use as needed. Watch this short video to see how.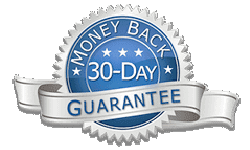 SHOP SIMPLE BREATHING AND SLEEPING RELIEF