Try our superior nasal cones today…
Max-Air Nose Cones and Sinus Cones are precision-engineered, soft nasal dilators. They are ergonomically shaped to support the entire nasal airway and are made with soft medical materials to comfortably and gently maximize nighttime nasal breathing. Nasal breathing is the key to stop snoring and relieve airway issues that disturb sleep.   Why not try our nasal sleep aids, the best in nasal cones, today!
Our nasal devices are drug-free, adhesive-free, latex-free, and stress-free.
MAX-AIR NOSE CONES are proven 200% more effective than nasal strips.1
SINUS CONES are clinically shown to work 10 days faster than decongestants.2,3
In clinical tests, Max-Air Nose Cones are shown to provide 2X MORE inhaling power than nasal strips.1 Just PURE INHALING POWER with no irritating adhesive. Rest easy knowing that you may breathe easier and sleep well starting now.
Recent Customer Reviews
Max-Air Nose Cones - Clear ($ 22.60)
reviewed by Tim

---

I have a deviated septum and had trouble breathing through my nose when I slept. I'd wake up with a very dry mouth and throat from breathing through my mouth all night. Also, would snore and occasionally would wake up with headaches. These things work great! All those issues are gone, didn't want to get a CPAP machine and glad I tried these first.

View this product →

Sinus Cones - White ($ 22.60)
reviewed by Rebecca N.

---

Love these so much! They are long lasting and comfortable. I used to use Breathe Right strips but got tired of the sticky residue it left behind. Will be purchasing these Sinus Cones again!

View this product →

Max-Air Nose Cones - Clear ($ 22.60)
reviewed by Judie

---

Very pleased-fits perfectly.

View this product →
Nighttime breathing relief doesn't get any simpler or more powerful than Max-Air Nose Cones and Sinus Cones.**
They are soft, but durable, with just the right combination of comfort and stenting power.
Tired of not being able to breathe during sleep? Seeking a simple choice in nasal airway relief?
If you are frustrated by your struggle with fatigue due to sleep loss from sinus problems, snoring, a blocked nose or swollen turbinates, Max-Air Nose Cones and Sinus Cones may be just the solution that you seek.
Sinus Cones and Max-Air Nose Cones are easy to use any time you need nighttime nasal airway breathing relief. They are Made in the USA with soft medical-grade materials, and are precision engineered for safe, effective relief, and all-night, every-night comfort.
Keep them by your bedside and use as needed. Watch this short video to see how.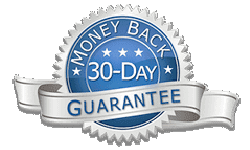 SHOP SIMPLE BREATHING AND SLEEPING RELIEF 
Max-Air Nose Cones – Clear

$

22.60

2-sets of two - MAX-AIR NOSE CONES Squeezieness-Rating: SOFTEST

Select the Max-Air Nose Cones for milder nasal airway problems that only trouble you during sleep. (If you have success with the nasal strips but have a problem with the adhesive, this is the recommended selection.) Newer design, genuine Max-Air Nose Cones. Made with our softest, transparent, medical material for relieving nasal deviated septum, nasal collapse during sleep, blocked nose at night, frequent snoring, and to prevent mild to moderate nasal obstruction issues. | Adhesive-free | Drug-free | Latex-free | 90 Uses | Made in the USA

Max-Air Nose Cones Sports Performance

$

23.45

1-set of two - MAX-AIR NOSE CONES PERFORMANCE Squeezieness-Rating: SOFT

Select the Max-Air Nose Cones Sport Performance if you are an "active sleeper" or you want breathing enhancement for running, basketball, sports or exercise. (If you need a product to stay put so that you don't have to, this is recommended selection.) Newest design, Max-Air Nose Cones Sport Performance are made with our soft material and are designed with a new fitting system so the Max-Air Nose Cones will stay put during conditioning and on-the-playing-field use. | Adhesive-free | Drug-free | Latex-free | 90 uses | Made in the USA

Sinus Cones – White

$

22.60

1-set of two - SINUS CONES

Squeeziness-Rating: SOFTER

Select the Sinus Cones for moderate to severe nasal obstruction or congestion problems that are constant or chronic. (If your sinuses and nasal passages are always congested or blocked, or if nasal strips are not effective, this is the recommended selection.) Original, genuine Sinus Cones. Made with softer, white, slightly firmer medical material for best home remedy of chronic sinusitis, sinus infections, or constant sinus congestion, and relief of moderate to severe nasal obstruction issues. | Adhesive-free | Drug-free | Latex-free | 1-set of 2 Cones | 90 uses | Made in the USA